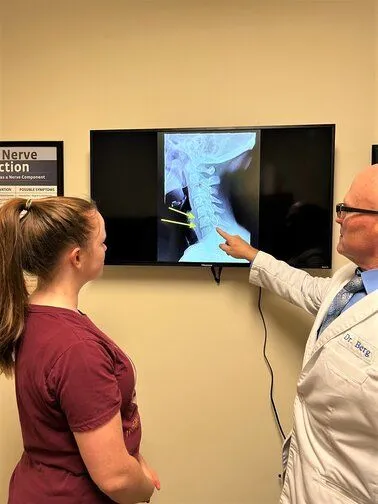 Dr. Berg does not perform any guess work when it comes to your health. Every patient will sit down and have a consultation and during that consultation Dr. Berg will determine if x-rays are needed.
We have the ability to take x-rays right here in our office. We use high frequency digital x-rays to assess the effects of Vertebral Subluxations. Overreads are then performed by a radiologist on initial x-rays taken.
After being taken, these images will be thoroughly analyzed by Dr. Berg. He has software that allows him to do advanced analysis to measure asymmetry, spinal curve angles and other abnormal tilts and twists of the spine.
Based off of the x-ray findings, Dr. Berg will be able to determine if you are a candidate for chiropractic care and, if so, what type of care will be necessary for your case.